Summertime is the perfect time to get outdoors and grill up some delicious veggies! If you're looking for some inspiration, check out our ultimate guide to grilling veggies. From grilled asparagus to grilled portobello mushrooms, we've got you covered! So fire up the grill and get cooking!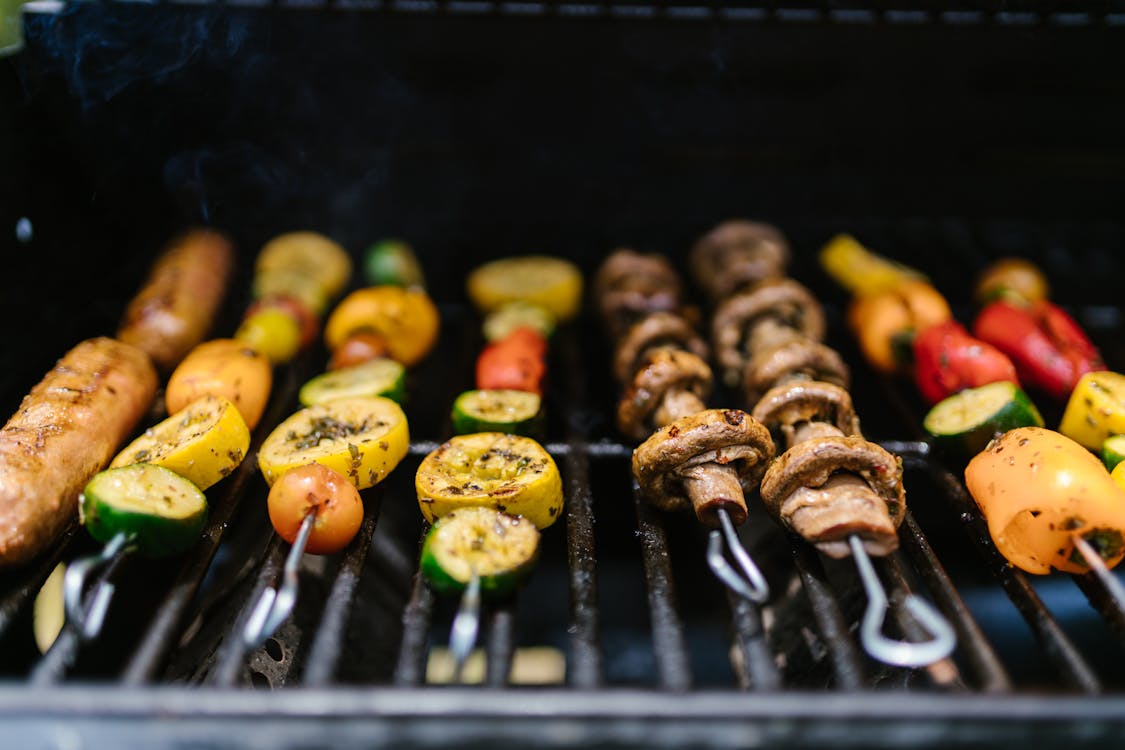 How to prepare vegetables for the grill
Some tips for prepping veggies for the grill:
- Cut them into uniform pieces so they cook evenly
If you are planning to use your grill this summer to cook a range of different veggies, one of the most important things to keep in mind is that each vegetable requires a slightly different approach. For example, it is generally recommended that you cut vegetables like zucchini and eggplant into uniform pieces so they cook evenly, remember to use sharp knives. Other veggies, such as bell peppers or tomatoes, require less precision and can be grilled whole if desired. In addition to cutting vegetables uniformly, it is also important to make sure that they are properly seasoned and prepared beforehand so they hold up well on the grill. By taking these few simple steps, you can ensure that your grilled veggies always turn out delicious and bursting with flavor!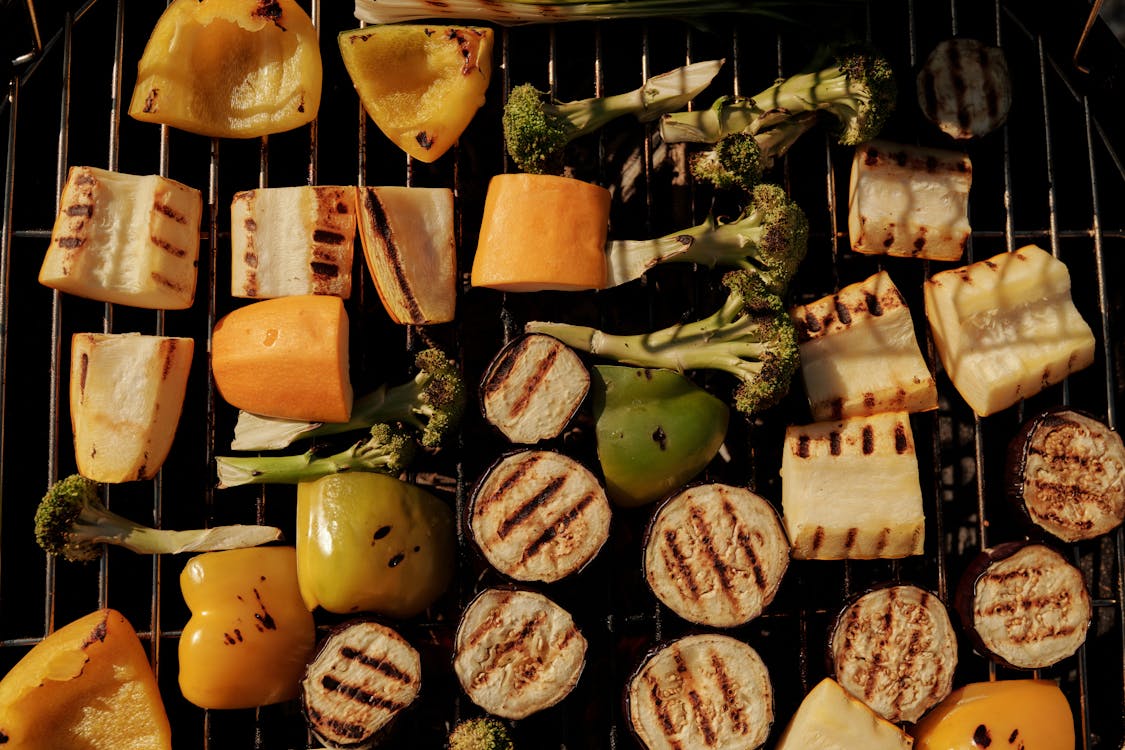 - Use a little oil to help them brown and get crispy
When prepping veggies for grilling, it is important to keep in mind a few key tips. The first is to use a light coat of oil to help the veggies brown and get extra crispy. This can be done by simply brushing or spraying olive oil or another vegetable oil on your veggies before grilling. Another key tip is to cut your veggies evenly so that they cook at the same rate. And finally, make sure you give them plenty of space on the grill so that they don't overlap or fall through the cracks! With these simple tips in mind, you can master the art of prepping veggies for the grill and enjoy a delicious, satisfying meal with all your favorite summer vegetables.
- Season them with your favorite spices or marinades
One of the keys to great grilled vegetables is to season them well. There are a few different ways to do this. You can rub your vegetables with spices or use a marinade. If you are using spices, make sure to coat the vegetables evenly. You can also put the spices in a bowl and toss the vegetables until they are coated. If you are using a marinade, you will want to soak the vegetables for at least 30 minutes. This will help them to absorb the flavors of the marinade. When you are ready to cook, make sure to brush off any excess marinade before putting the vegetables on the grill. Otherwise, you may end up with a charred mess. grilled veggies are a great way to add flavor and nutrition to your meal. With a little bit of prep work, you can create a delicious and healthy dish that everyone will enjoy.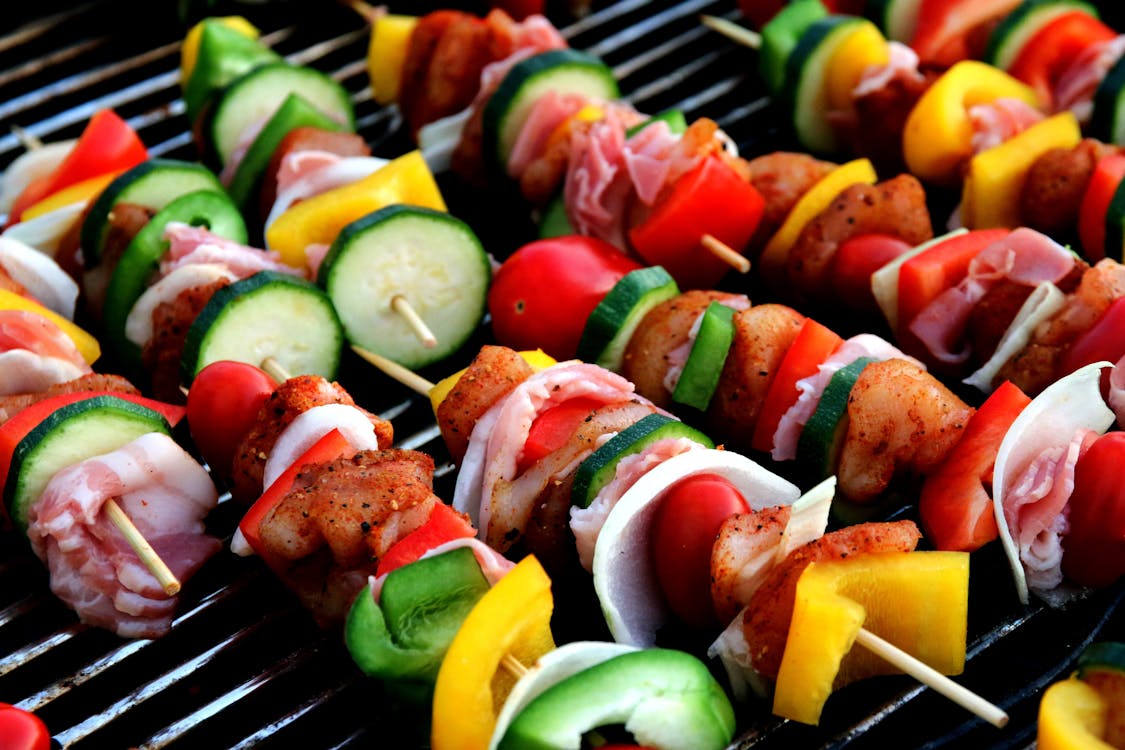 Here are some of our favorite vegetables to grill: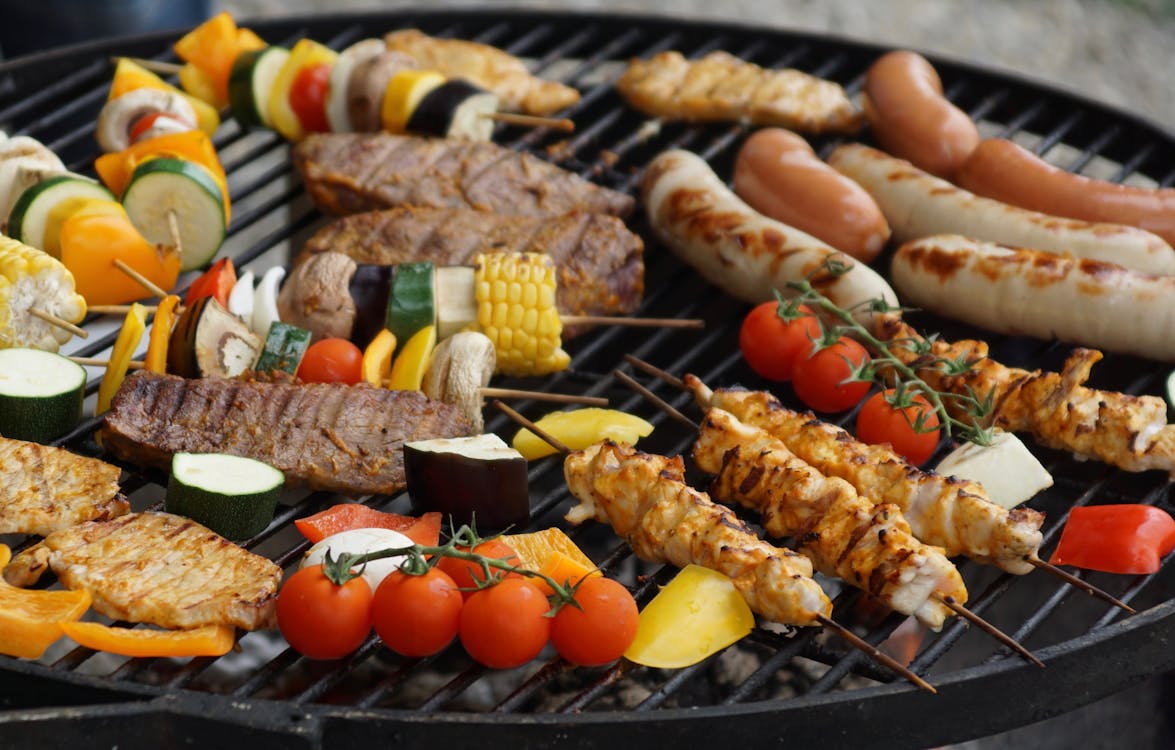 - Zucchini
Grilled zucchini is a summertime staple in our household. This versatile vegetable can be grilled whole, sliced into rounds, or cut into spears, making it a perfect addition to any meal. Zucchini is also relatively low in calories and fat, and high in vitamins and minerals, making it a healthy choice for any grillmaster. Best of all, grilled zucchini only takes a few minutes to cook, meaning that you can enjoy the taste of summer without spending hours over the hot coals. So next time you fire up the grill, be sure to add some zucchini to the mix - your taste buds will thank you!
- Eggplant
There is something truly magical about sitting by a fire on a summer night, breathing in the warm air, and listening to the crisp sound of crackling wood. But all too often, this classic scene can be ruined by a burnt or soggy meal. However, with the help of eggplant, you can have the best of both worlds. Whether sliced into thick rounds or cubed into smaller pieces, eggplant is the perfect grilling vegetable. The meaty texture of eggplant means that it won't turn to ash as quickly as other veggies on the grill. And since this tasty veggie comes in countless shapes, sizes, and colors, there's no shortage of options for creating unique and delicious flavors. So why not fire up your grill tonight? With eggplant on hand, you can make each bite as amazing as your summer evenings.
- Portobello mushrooms
One of our favorite vegetables to grill is Portobello mushrooms. Portobellos are a type of mushroom that has a large, thick cap. They have a savory, slightly umami flavor that is delicious when grilled. Plus, they're hearty and satisfying, making them the perfect plant-based main dish. To prepare Portobellos for grilling, simply remove the stems and brush the caps with olive oil. Then, place them on the grill over medium heat and cook for about 10 minutes, flipping once, until they are tender and slightly charred. Serve immediately with your favorite grilled sides.
- Tomatoes
Tomatoes are one of our favorite vegetables to grill. There's something about the taste and texture of a ripe tomato that is just perfect when it's been grilled to perfection. Whether you like them sliced or chopped, there is no doubt that tomatoes make for a delicious and flavorful addition to any grilled dish. And what's more, these tasty veggies are packed with nutrients and antioxidants, making them a great choice for both your taste buds and your health. So the next time you're firing up the grill, be sure to include juicy, juicy tomatoes in your menu! You won't regret it!
- Corn on the cob
There is something about the fresh, sweet flavor of corn on the cob that makes it one of our absolute favorite vegetables to grill. Whether we're preparing it as a side dish at a summer BBQ or incorporating it into a lighter dinner, there's just something magical about the way that charred kernels burst open to reveal their juicy goodness. And what's more, since corn is so low in fat and high in fiber and other vital nutrients, we can eat it with total confidence knowing that it's doing our bodies good. With its delicious taste and endless versatility, there's no doubt that corn on the cob is one of our favorite summertime staples. So next time you fire up the grill, be sure to include some ears of scrumptious corn on your menu! It'll make all your summer meals even more delicious.
- Asparagus
Asparagus is one of our favorite vegetables to grill. It's a healthy, low-calorie option that is also very versatile. You can grill asparagus on its own, or use it as a side dish. Asparagus goes well with chicken, fish, beef, or pork. It's also a great addition to salads and pasta dishes. When grilling asparagus, be sure to oil the grill first to prevent sticking. Then, place the asparagus spears on the grill and cook for 3-5 minutes per side. You'll know they're done when they're slightly charred and tender. Serve warm with your favorite dipping sauce or grilled meat. Enjoy!
How to Grill Vegetables on a Gas Grill
Grilling vegetables is one of the easiest and most satisfying ways to get a delicious, healthy meal on the table. The key to grilling vegetables successfully is to use a gas grill and follow some simple tips for cooking each type of vegetable.
First, you should select high-quality vegetables that are fresh and ripe. Then, you will want to choose your oil carefully. A neutral oil like canola or avocado oil works well for most vegetables, but there are exceptions – for example, olive oil and sesame oil are great options for grilled asparagus or broccoli. No matter what kind of oil you use, it's important to brush it on the vegetables before grilling to give them a nice char and seal in their juices.
Once your vegetables are prepped and ready to go, it's time to put them on the grill. For denser vegetables like potatoes or eggplant, it's best to cut them into smaller pieces or spears so they cook more quickly and evenly. For leafier greens like kale or spinach, separate any thick stems so they don't burn or become tough when cooked. And whatever types of veggies you're cooking, try not to overcrowd the grill at any point – small batches will cook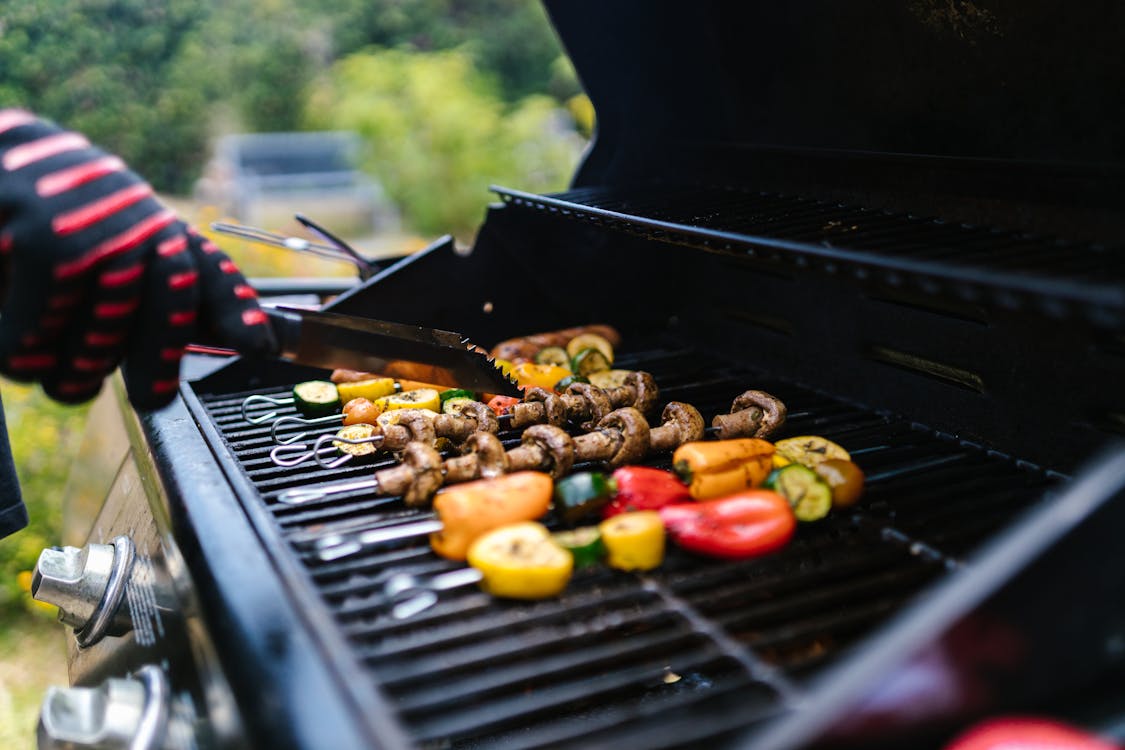 How to Grill Vegetables in Foil
Summertime is grill time, and there's nothing quite like the taste of fresh vegetables grilled to perfection. If you're new to grilling, or if you're looking for a simple way to cook veggies without a lot of fuss, grilling in foil is the way to go. Just choose your favorite vegetables, add a bit of oil or butter, seasonings, and wrap them up in foil. Then pop them on the grill for 10-15 minutes, and voila! You've got a delicious, healthy side dish that's perfect for any summer BBQ. Here's a quick guide to grilling vegetables in foil:
1. Preheat grill to medium heat.
2. Cut vegetables into bite-sized pieces and place them in a large bowl.
3. Add oil or butter and seasonings, then toss to coat evenly.
4. Divide vegetables evenly between sheets of heavy-duty aluminum foil.
5. Fold up edges of foil to create a seam, then Crimp tightly to seal.
6. Place foil packets on preheated grill and cook for 10-15 minutes, or until vegetables are tender but not mush
How to Grill Vegetables on a Charcoal Grill
Grilling vegetables is a great way to add flavor and texture to your meal. The key to grilling vegetables is to cook them over high heat. This will help to lock in their flavor and prevent them from sticking to the grill. When grilling vegetables, it is important to brush them with oil first. This will help to keep them from drying out as they cook. You can also add some herbs or spices to the oil for extra flavor. Once your vegetables are oiled, simply place them on the grill and cook for about 5 minutes per side. Be sure to turn them regularly so that they charge evenly. When they are finished, remove them from the grill and enjoy them immediately. Grilled vegetables make a great addition to any meal.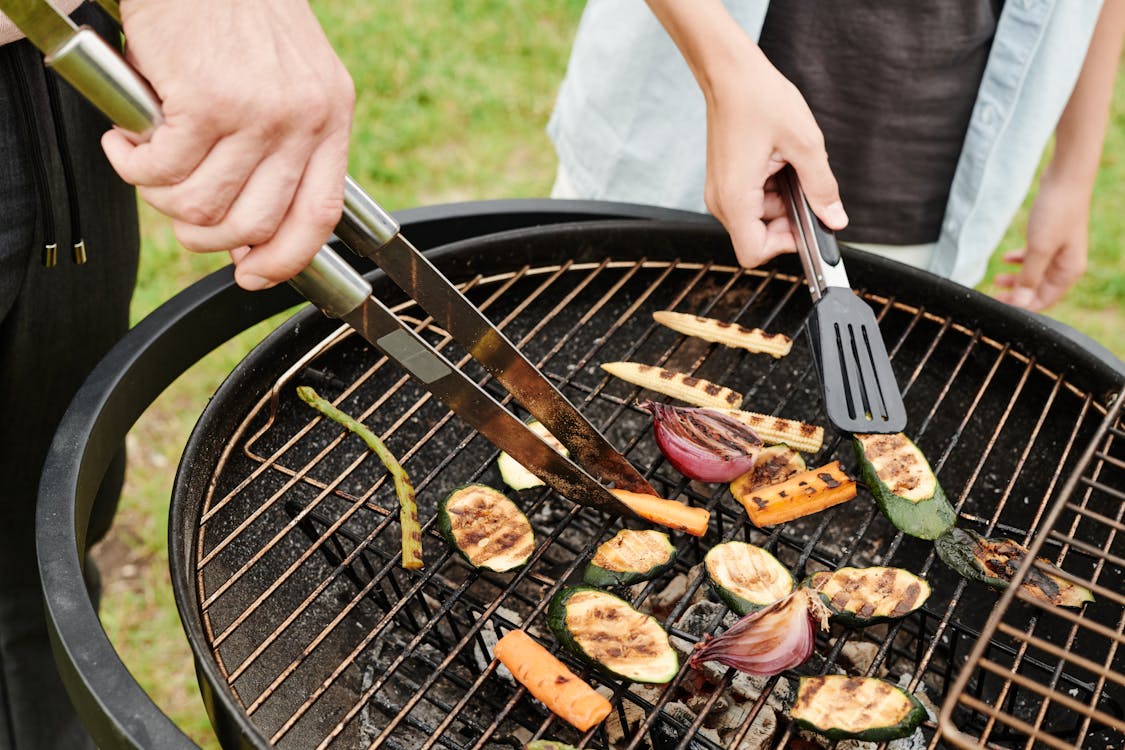 Essential Tools for Grilling Vegetables
When it comes to grilling vegetables, there are a few key tools that are essential for success. The first is a high-quality charcoal or gas grill. A good grill allows you to control the heat, producing the perfect level of char without burning the vegetables. In addition, having the right kind of grate is important for creating consistent results from one dish to the next. A standard grill grate can lead to uneven cooking, while a perforated grill sheet allows moisture to drain away so that vegetables don't steam inside their juices. Finally, having a reliable set of cooking utensils can help ensure that your vegetables come off the grill looking and tasting their best. Whether you prefer wood-handled tongs and turners or simpler stainless steel tools, these essentials grilling tools will help you create amazing grilled vegetable dishes every time!
With this guide, you'll be able to grill up a variety of delicious veggies in no time. So get outside and start cooking! Experiment with different seasonings and flavors to find what you like the best. Happy grilling!